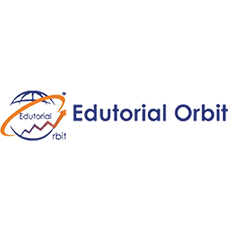 Bringing quality education with a practical interface and exposure
Edutorial Orbit
Edutorial Orbit is a coaching centre offering quality education for both professional and undergraduate courses in an innovative way. Led by mentors who have over 18 years of experience, the institute is instrumental in offering students a practical experience through partnerships. Over the years, Edutorial Orbit has helped over 10000+ students at various stages.
To know more,
Visit Company Website
At Edutorial Orbit, teaching is a combination of mentoring and guiding to create interest in the mind of the student for the subject. The educators at Edutorial Orbit are well qualified, expert and master in the domain knowledge in their subject. Our expertise in courses like CA, CS is particularly well sought after. With multiple branches and a highly experienced team, Educatorial Orbit is set to bring about a difference in education.
Our Vision
To let students pursue knowledge and career in such environment that offers opportunities to realize them their potential and is conducive to hone professional skills.
Education with a practical interface
Bringing mentors to train the future leaders
Qualified Team
Our faculty has over 18 years of experience
Multiple Centres
Multiple batches across 3 centres
Practical Interface
Only centre to offer practical interface with education
Excellence in Professional Courses
Leading centre for CA/CS coaching
Post Graduate Courses
One of the few centres to offer coaching to post graduates
Strong Foundation
With varying courses, we build strong foundation from the very beginning.